I was doing some research for someone when I stumbled across some comic looking images of Mary Read. Now, I want to find this comic which is called Barbe Rouge: Le secret d'Elisa Davies.

The plot is interesting enough. Elisa Davies is actually Mary Read's daughter. Story has it, Mary Read died in childbirth and Anne Bonny takes the baby girl when she escapes. Anne's own baby doesn't make it, so she raises Elisa as her own. Anne marries a man named Joshua Davies, hence Elisa's last name, and runs an inn with him. When her 'father' dies in some sort of smuggling operation and Anne dies trying to save Elisa. Elisa finds out who she really is and starts searching eventually finding Barbe Rouge (Redbeard) and sails with him.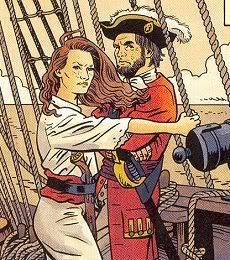 Anne and Calico Jack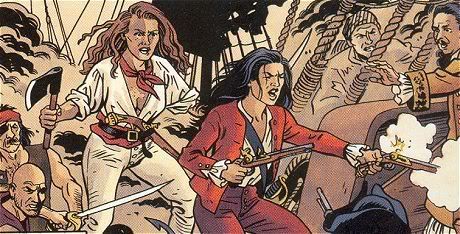 Anne and Mary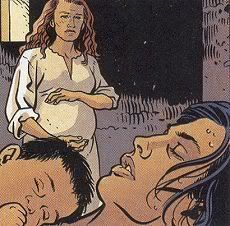 Anne, Mary and the baby
Mary's daughter, Elisa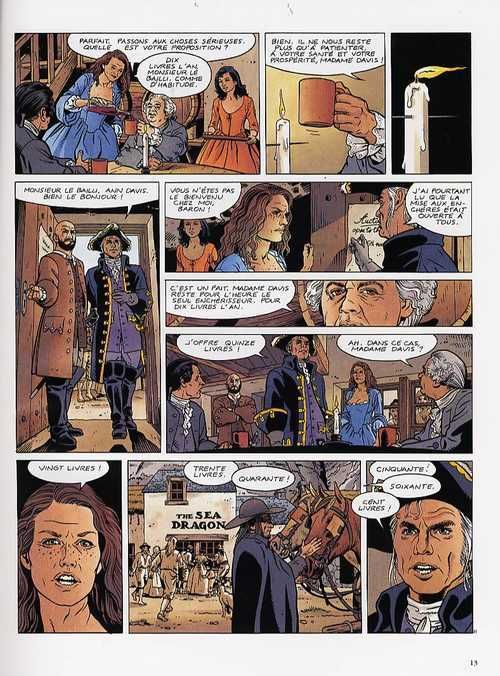 A page from the comic, Anne is in blue and Elisa is in orange and I would traslate in I had the time.